I made this list of useful phone numbers to replace the apps I used on my smartphone. However it could also be considered useful for anyone travelling to London that doesn't want to get screwed with data roaming. Just use these numbers at any payphone around town. You know, the big red things tourists take photos next to.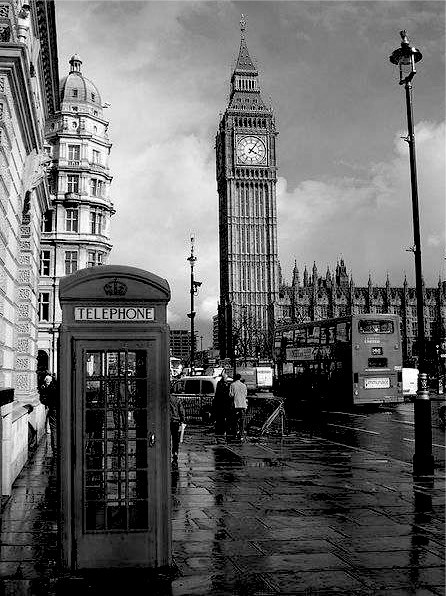 I will warn you however this list will force you to have to interact with other human beings and shudder potentially have a pleasant conversation with them. If you've ever been on a London tube and looked around at the faces intently staring into smartphones with blaring headphones on, you'll understand. You also may have to walk and/or travel to locations other than your couch, I'm just warning you now.
Shopping
Most of the time I'm buying books, from Amazon, for this I've come up with two numbers.
Foyles-020 7437 5660 You can ring and reserve books or orders ones in that they don't have in the building. They'll hold them for you till you show up. Also has a much better search engine than Amazons. "I need that book by that guy who's on the panel show with the Irish guy" type conversations and the staff will still somehow manage to root out whatever the hell I'm talking about. It's a London institution with a decent coffee shop and music section too.
Canada Water Library - (020) 7766 4745/4747 Or insert whatever library you have near you. They're largely forgotten these days, but they can still be a useful resource if you still prefer the feel of a book.
Media
What do I do without Netflix on my ipad/iwhatever.
Prince Charles Cinema-020 7494 3654
Awesome cinema right in the heart of London that's really reasonable. I think membership is a tenner and movies tend to be around 5–6 pounds. Also just ring and ask the whoever is on the phone to recommend you something if you've no clue what you're in the mood for, there's always something good on.
Close-Up-+44 (0) 20 7739 3634
An awesome DVD rental place on Brick Lane.
Transport
Okay CityMapper is a really useful app when you're out and about, I do miss it but I have found a pretty cool alternative.
TFL Travel Planner-0343 222 1234 This is an automated service that allows you to plan journeys over the phone. It's fairly painless to use and they even text you your route. Not a bad little service at all, especially when you don't know where the hell you are or how to get where your going(which happens to me more often than I'd like). You could also, ask another human being for help.
International Calling
One of the things I did miss was being able to Skype relatives using their app from pretty much anywhere. This one yet again can be solved, also thanks to Skype.
Skype to Go – ??
Basically, Skype allows you to setup local numbers that will forward you to whatever number your like. You'll only pay the local call charge and whatever Skype charges to make a call. It's a pretty great free service from Skype.
Comms
Twitter/Facebook/Whatsapp/Viber/Etc what do I do? Here I'd recommend just calling someone. I'd rather have one conversation with a friend over the phone than a million likes from acquaintances. I've already wrote about de-activating for a month if you're interested.
Conclusions
So there's a few numbers I found useful that replace the apps on my phone. I'm sure you could do something similar for your own city. I'll maintain this list as I discover new numbers worth putting up. In particular I'm looking for a service to recommend events around the city, like a timeout magazine, but a phone number. I'm looking forward to seeing how far I can push this.